Details
BUY AN AERIE BIKINI TOP AND BOTTOM, GET A FREE AERIE BIKINI BOTTOM
Offer valid beginning January 24, 2019 at 6:00 AM EST through January 26, 2019 at 6:00 AM EST online only at aerie.com®. Offer valid for U.S. and Canada customers only. Buy an Aerie® bikini top and Aerie bikini bottom, and get a free Aerie bikini bottom. Offer not valid on Aerie clearance merchandise. You must have one (1) qualifying bikini top and two (2) qualifying bikini bottoms in the aerie.com shopping bag to receive the discount. This discount offer can be combined with other discount codes. Offer applies to merchandise after discount costs have been applied, prior to sales tax and shipping & handling costs. This discount is not redeemable for cash, nor is it applicable toward previously purchased merchandise. All prices and/or promotions at aerie.com are reflected in USD.
© 2019 AEO Management Co. All Rights Reserved.
40-60% off our collection + all undies 10/$35 Shop swim | Shop tops | Shop bottoms | Shop bras | Shop undies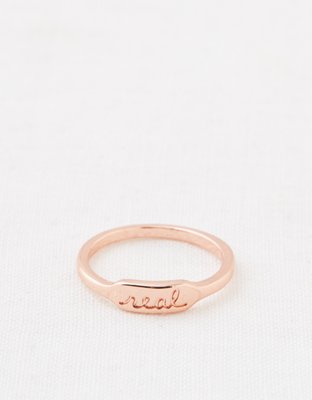 This item is available online only.
This size is available online only.
Forget something? Select a size before you can add this to your bag.
Sorry, that size is out of stock.
The Details
Add extra love to your look.
style:

1498-4105

| color:

639
Need Help?
Live Chat

8 a.m. to 12 a.m. EST
Add extra love to your look.
style:

1498-4105

| color:

639
Shipping Rates + Return Policy
U.S. shipping + returns rates
ORDER
STANDARD
2ND DAY
OVERNIGHT
RETURNS
$0-$49.99
$7
$15
$20
Varies✝
$50 OR MORE
FREE
$15
$20
Varies✝
GIFT CARDS
FREE
$15
$20
N/A
BRAS
FREE*
$15
$20
FREE*
SWIM
FREE*
$15
$20
FREE*
APARTMENT
FREE*
$15
$20
FREE*
TAILGATE
Varies**
$15
$20
FREE*
*Excludes clearance products.
**Automatic free shipping valid for orders of $50 USD or more. Standard carrier rates apply to all other orders.
✝Shipping costs determined by size and weight of package.
INTERNATIONAL SHIPPING
For all international shipping questions, check out our international Shipping Rates and Return Policy.
2 easy ways to return in U.S. & Canada
1. RETURN TO A STORE (IT'S FREE!)
Whether you bought your items online, by phone or in any of our stores, you can return or exchange them at any AEO, Aerie or AEO Factory store in the United States and Canada.
2. SHIP YOUR ITEMS BACK
If you received items by mail, it's easy to send them back! Print a label from the Track Order page, then take it to the post office to ship it.
Need more info? Check out our Full Return Policy.
Learn More

Find the looks you love & we'll hold them for you at your favorite AEO or Aerie Store, no payment needed. Here's how it works:
Reserve
Find an item and Reserve In Store to get started. Reserve up to 5 items per day then look for an email or text confirmation. As long as the store is open, we'll get back to you within an hour.
Try
Stop in and try on your reserved items. We'll hold them until the store closes the next day.
FAQs
In what stores can I use Reserve, Try & Buy?
Reserve, Try & Buy is now available in all US and Canadian AEO & Aerie stores.
How long will my reserved items be held in store?
Once we let you know your order is reserved, we'll hold the items at your favourite store until the end of the next business day.
How many items can I reserve?
You may hold a total of 5 items per day/per store. Note: We'll send you a separate message for each reserved item.
What price will I pay for the item I reserved?
You will pay the lowest in-store price for the item. Online only discount codes will not apply.
Where do I pick up my order?
Once we let you know your order is reserved, just walk into your selected store and tell an associate you reserved an item.
Is everything available online also available in stores?
Unfortunately not. Online exclusives, extended sizes and other select styles aren't available for in-store pickup.
How can I check the status of my order?
You've got a few options! Visit the Track order page at AE.com and enter the order number or check your email for all the updates.
Why don't I see Reserve, Try & Buy in the App?
Download the latest version of the AEO App.