Link to product Tailgate Women's Indiana Pacers Oversized Plush Henley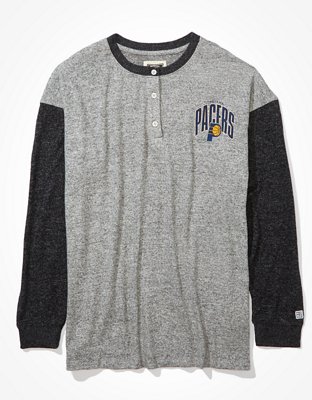 Tailgate Women's Indiana Pacers Oversized Plush Henley
Link to product Tailgate Women's Indiana Pacers Colorblock Sweatshirt
Tailgate Women's Indiana Pacers Colorblock Sweatshirt
Link to product Tailgate Women's Indiana Pacers Oversized Fleece Sweatshirt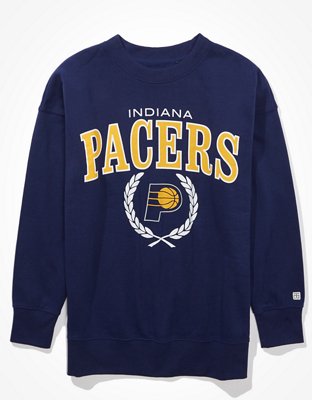 Tailgate Women's Indiana Pacers Oversized Fleece Sweatshirt
Link to product Tailgate Women's Indiana Pacers Cropped T-Shirt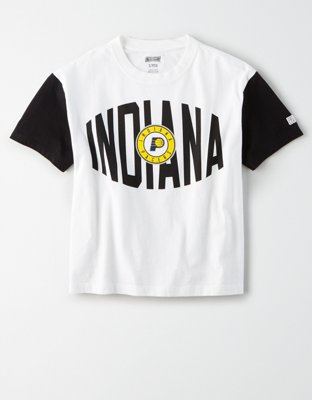 Tailgate Women's Indiana Pacers Cropped T-Shirt
Link to product Tailgate Women's Indiana Pacers Quarter-Zip Sweatshirt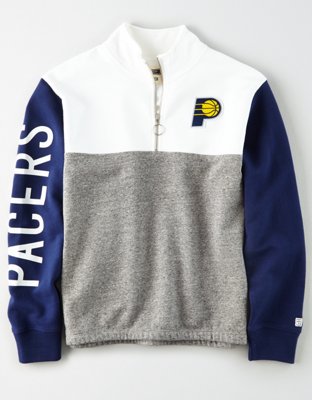 Tailgate Women's Indiana Pacers Quarter-Zip Sweatshirt
Link to product Tailgate Men's Indiana Pacers Old English Graphic Hoodie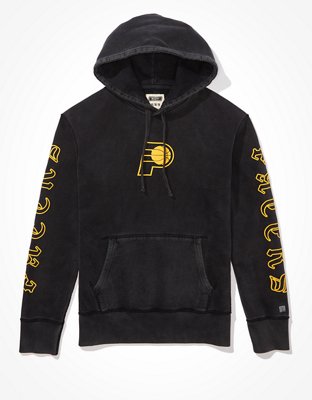 Tailgate Men's Indiana Pacers Old English Graphic Hoodie
Link to product Tailgate Men's Indiana Pacers Tonal Graphic Hoodie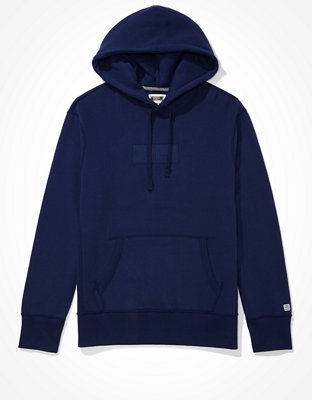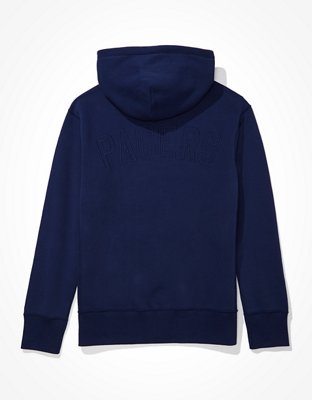 Tailgate Men's Indiana Pacers Tonal Graphic Hoodie
Link to product Tailgate Men's Indiana Pacers Crew Neck Fleece Sweatshirt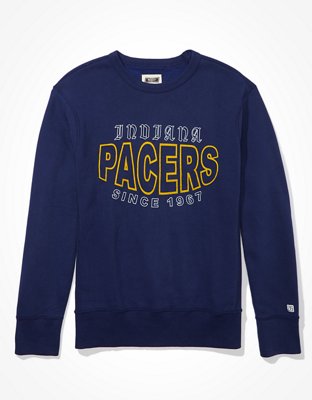 Tailgate Men's Indiana Pacers Crew Neck Fleece Sweatshirt
Link to product Tailgate Men's Indiana Pacers Dip-Dye T-Shirt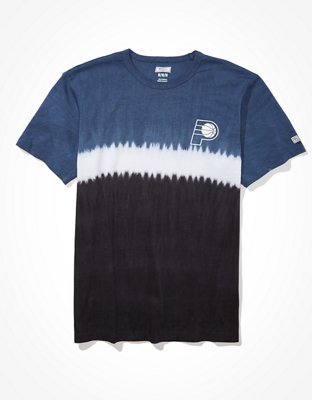 Tailgate Men's Indiana Pacers Dip-Dye T-Shirt
Link to product Tailgate Men's Indiana Pacers Reflective Graphic T-Shirt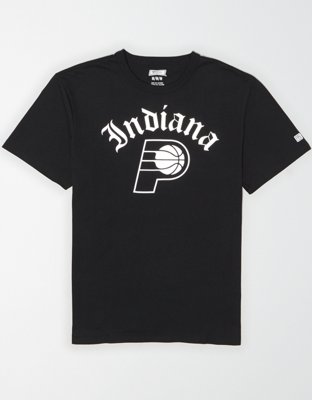 Tailgate Men's Indiana Pacers Reflective Graphic T-Shirt
Indiana Pacers Gear & Apparel
Calling all Indiana Pacers fans! Grab your Tailgate Indiana Pacers gear and make some noise! Wear your Indiana Pacers apparel in the rain or shine, no matter where you are. You'll never have to search for a gameday outfit again when you've got Tailgate Indiana Pacers gear and AE jeans and shorts! From the first tip-off of the season to the finals, you can rep the Indiana Pacers clothing you love. Tailgate gear is for all day one ride or dies, thrill-of-the-game seekers and bandwagon fans alike. Through triumph and heartache, Pacers fans REPRESENT. In the stands or at the best spot to watch the game, show up in Indiana Pacers gear every fan needs in their arsenal.
Don't blend, be bold! Stand out in Indiana Pacers sweatshirts that keep you warm and spirited all year long! Feel a part of something bigger than yourself wearing your Indiana Pacers hoodies and apparel. Spirit-wear unlike any other is the kind you can sport wherever, whenever so make Tailgate NBA apparel your go-to for all your super-comfortable, timeless and anywhere-able gameday gear. Swish! Indiana Pacers gear is unique apparel perfect for home games, watching from the couch, or as gifts for family, friends, and the biggest fan out there… YOU!
From every basket shot to every free-throw missed, you've been there with your favorite team. Indiana Pacers apparel and accessories take that team pride into tangible form so you can wear it loud and proud for all to see. For all the rivalry games, championships, playoffs, wins and losses, you've been there through thick and thin with the Pacers. And with Tailgate's men's and women's Indiana Pacers gear, you can prove it on the daily. Not only do our Indiana Pacers apparel and Indiana Pacers hoodies show off your spirit, they're also comfortable enough for all-day wear, too. Whether you're in the stands, at home or watching the game with friends and family, you're wearing Indiana Pacers clothing sweet enough to bring your team another win!
Soft materials, classic fits and tagless comfort create an optimum fit every time. With Indiana Pacers apparel sporting the iconic team logo, insignia, and old-school mascots, you can pay homage to everything that makes this team what it is. Retro-inspired graphics and icons give a throwback feel worthy of the big game or the off-season. Indiana Pacers women's shirts and Pacers shirts update your team routine with a fresh take on an old favorite. Support the Pacers from the first game of the season to the last with Tailgate's Indiana Pacers apparel, hoodies and accessories. And find something for everyone in your lineup with Tailgate's full line of NBA clothing and fan apparel. Whether you're cheering from the sidelines, in the sea of fans or cushions at home, we've got you covered with Tailgate apparel and accessories. Your fandom starts with pride and lives on in Indiana Pacers apparel and gear.