Link to product Tailgate Women's Denver Broncos Oversized Fleece Sweatshirt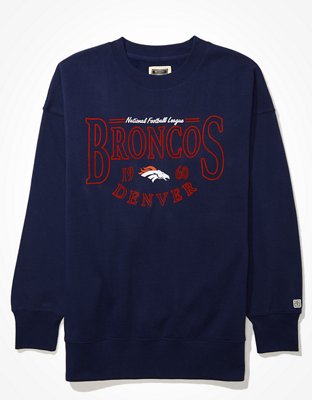 Tailgate Women's Denver Broncos Oversized Fleece Sweatshirt
Link to product Tailgate Women's Denver Broncos Sherpa Lined Hoodie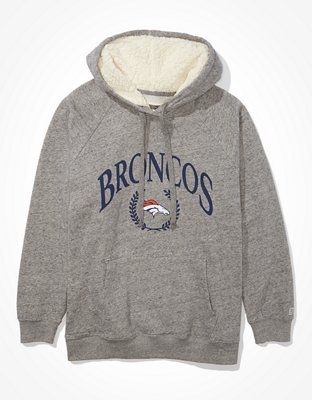 Tailgate Women's Denver Broncos Sherpa Lined Hoodie
Link to product Tailgate Women's Denver Broncos Colorblock Sweatshirt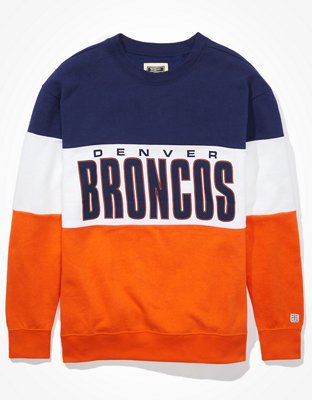 Tailgate Women's Denver Broncos Colorblock Sweatshirt
Link to product Tailgate Women's Denver Broncos Long-Sleeve T-Shirt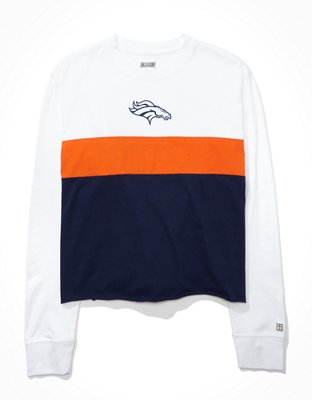 Tailgate Women's Denver Broncos Long-Sleeve T-Shirt
Link to product Tailgate Women's Denver Broncos Cropped T-Shirt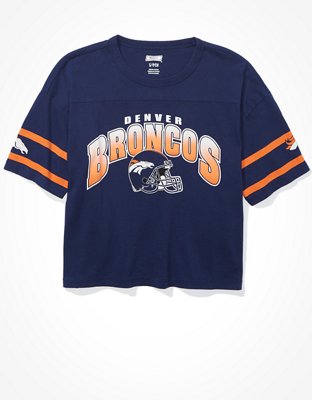 Tailgate Women's Denver Broncos Cropped T-Shirt
Link to product Tailgate Women's Denver Broncos Tipped Hoodie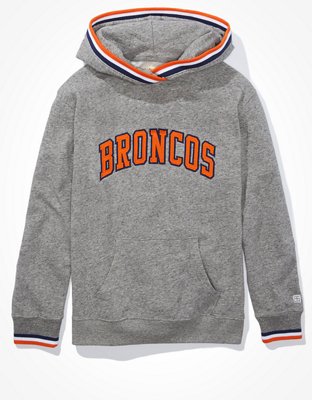 Tailgate Women's Denver Broncos Tipped Hoodie
Link to product Tailgate Women's Denver Broncos Retro Graphic T-Shirt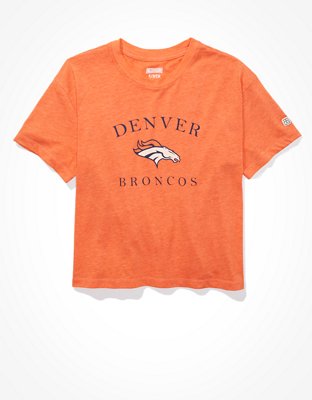 Tailgate Women's Denver Broncos Retro Graphic T-Shirt
Link to product Tailgate Women's Denver Broncos Cut-Off Sweatshirt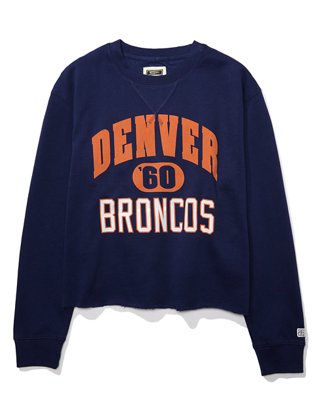 Tailgate Women's Denver Broncos Cut-Off Sweatshirt
Link to product Tailgate Men's Denver Broncos Graphic Fleece Sweatshirt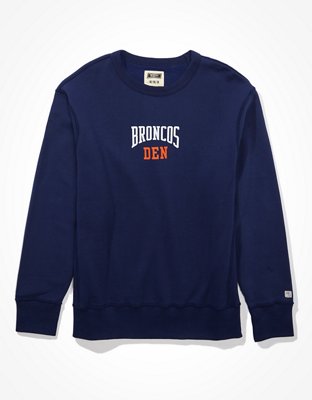 Tailgate Men's Denver Broncos Graphic Fleece Sweatshirt
Link to product Tailgate Men's Denver Broncos Tonal Graphic Hoodie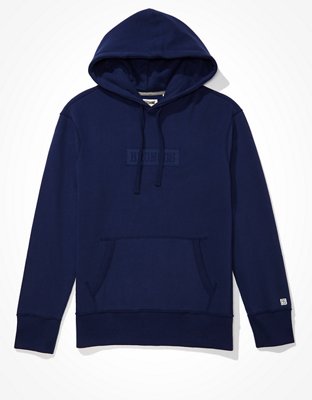 Tailgate Men's Denver Broncos Tonal Graphic Hoodie
Denver Broncos Gear & Apparel
Cheer on your favorite team in Tailgate Broncos gear to rep your hometown pride! Designed with new styles, classic logos, and iconic colors, Broncos t-shirts and tops mean business when it comes to supporting your team day in and day out. It doesn't matter if it's at a tailgate before the game, up in the stands, or at home on the couch, you should always show off your team pride to let everyone know who you're rooting for at kick off.
Broncos t-shirts are all about showing off your team pride, whether it's the big day and you're getting ready for game time, or you're just headed to class and want a comfortable, reliable t-shirt to wear with American Eagle jeans. Broncos shirts and gear look good with your favorite jean fits like skinny, Curvy, cropped, high-waisted, stacked, slim, and Athletic, and they help make that just-right jeans and a t-shirt look for your next team celebration. Complete the athletic look with a baseball cap and sneakers designs to stand out and sharpen your look on game day.
When it comes to comfort, Tailgate's Broncos gear is all about making sure you have a great fit you can count on, no matter where you're watching the game. Super-soft fabrics and tagless comfort make sure you have zero distractions during the game, and bold graphics create a standout style you can count on all season long. When you're getting ready for the next big game, choose Denver Broncos gear in classic team colors, iconic logos, and vintage-inspired designs to show off your pride everywhere you go.
And if you're into supporting your hometown in every way, suit up in Denver Nuggets gear and head to the basketball game repping your favorite city and favorite team. Not so into basketball? All good, you can show your team pride everywhere you go in MLB gear and college apparel, too. They're designed with the same vintage-inspired look and modern details you know and love from Tailgate, and help you rep your favorite things easily.