Link to product AE X NAITO Forever Graphic Hoodie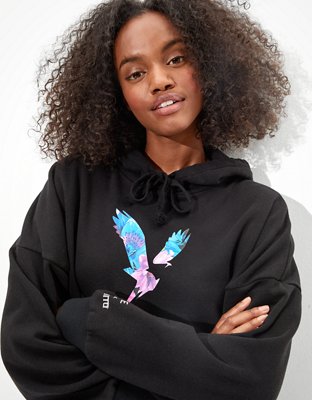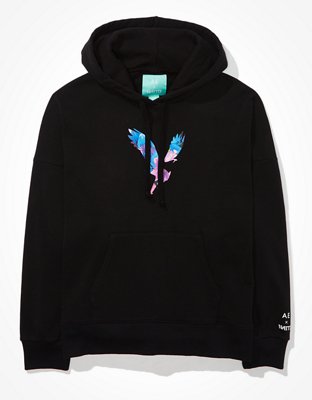 AE X NAITO Forever Graphic Hoodie
Link to product AE X NAITO Forever Graphic Hoodie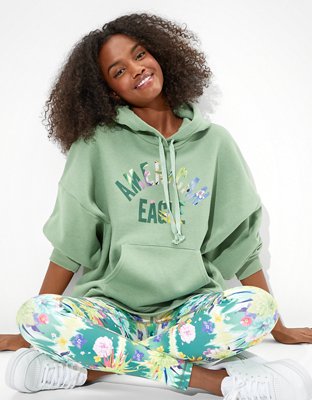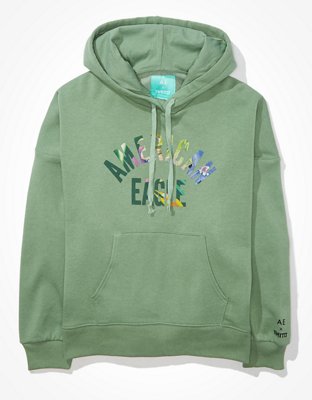 AE X NAITO Forever Graphic Hoodie
Link to product AE Fleece V-Neck Sweatshirt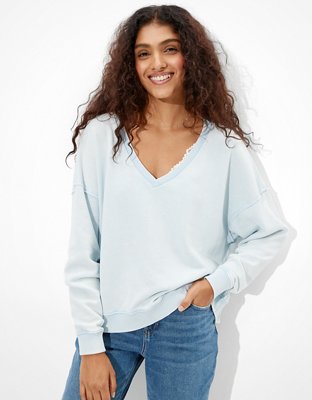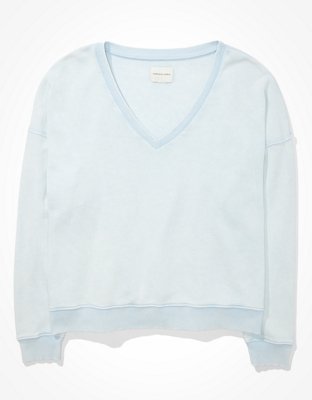 AE Fleece V-Neck Sweatshirt
Link to product AE Fleece V-Neck Sweatshirt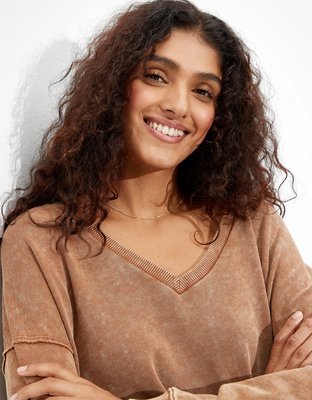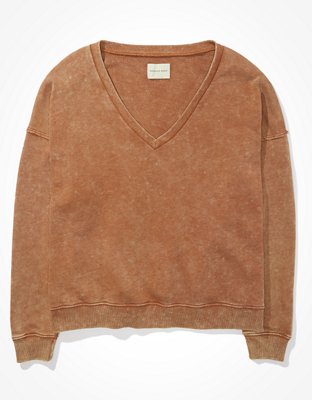 AE Fleece V-Neck Sweatshirt
Women's Classic Hoodies & Sweatshirts
More than your favorite fall candles or falling leaves, women's hoodies & sweatshirts embody everything you love about colder weather - staying cozy, warm, and comfy! Our women's hoodies & sweatshirts include the latest and greatest designs so you have the best looks everywhere you go this fall and winter. From apple picking in the fall to sledding in the winter, American Eagle classic sweatshirts and hoodies are comfy and juuuust right for all your upcoming plans.
With American Eagle women's sweatshirts, you can have a new favorite top for every day of the week. We make them in all kinds of cuts so you can mix & match with your favorite AE jeans, and so you can take your style to new levels whenever you want. Pullover sweatshirts like crew neck sweatshirts keep things cozy and relaxed for a classic fall and winter vibe, while zip up sweatshirts are just right for layering. And since they come in all kinds of fabrics, you'll have tons of options, too. Fuzzy Sherpa sweatshirts keep you cozy, and soft fleece sweatshirts offer the classic sweatshirt feeling that's just right this time of year.
If your style is a little more laid back, hoodies keep things classic and cozy for colder weather. With their drawstring hoods, kangaroo pouch pockets and cuffed hems they're ready for just about anything you have coming up. Pullover hoodies help keep you warm and fit super well under other layers like coats & jackets, and zip up hoodies make layering over your favorite shirt a cinch. On your way to the gym? Grabbing groceries and running errands? Feeling chilly at work? We have a perfect hoodie for every part of your busy day.
Our hoodies & sweatshirts just don't quit when it comes to making you look good and feel even better. If you're looking for something a little more office-ready, check out our new sweaters & cardigans, and round off the whole look with our assortment of jackets. And if you're looking for other hoodie and sweatshirt fits, check out oversized and cropped styles! No matter what your preferred fit or fabric is, we've got you covered with tons of options.