Link to product AE Plaid Sherpa Zip-Up Jacket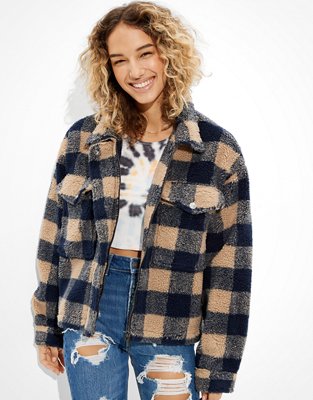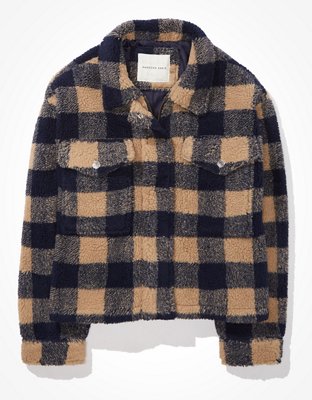 AE Plaid Sherpa Zip-Up Jacket
Link to product AE Sherpa Parka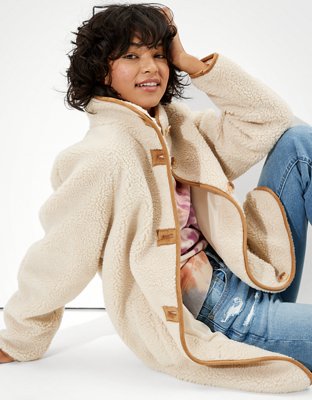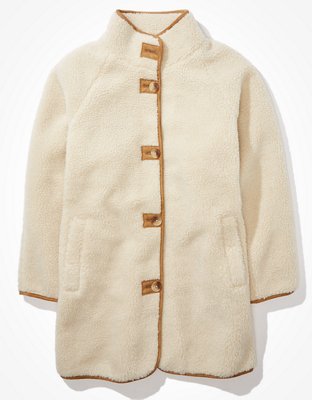 Link to product AE Fuzzy Sherpa Zip-Up Jacket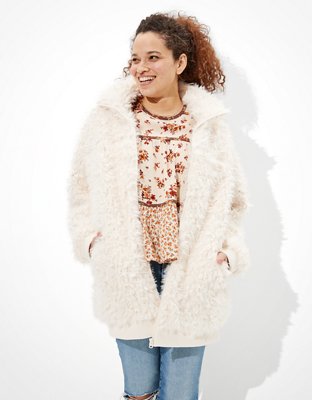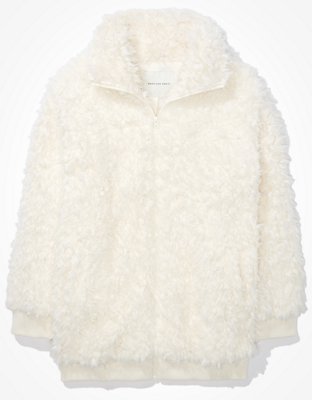 AE Fuzzy Sherpa Zip-Up Jacket
Link to product AE Sherpa Plaid Shirt Jacket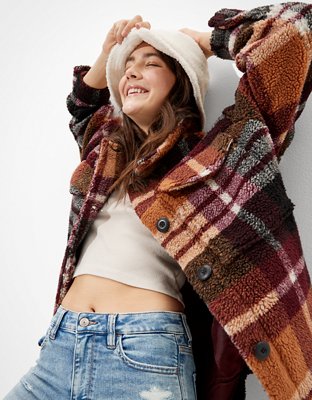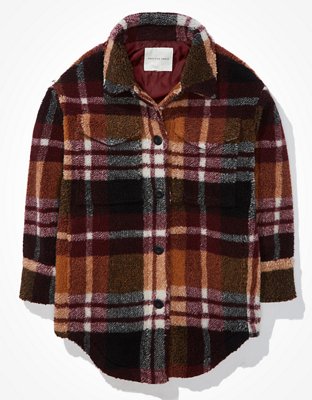 AE Sherpa Plaid Shirt Jacket
Link to product AE Sherpa Trucker Jacket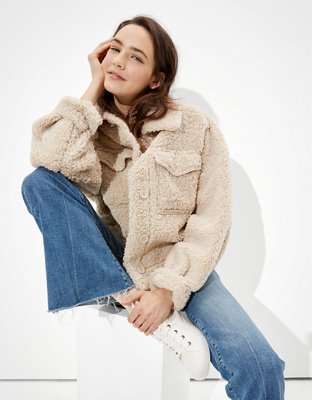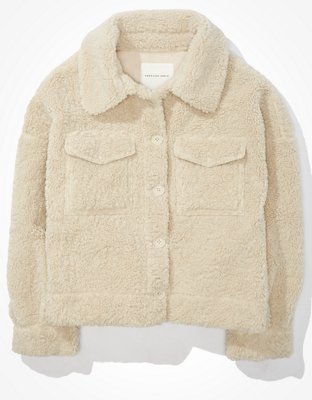 Link to product AE Fuzzy Zip-Up Jacket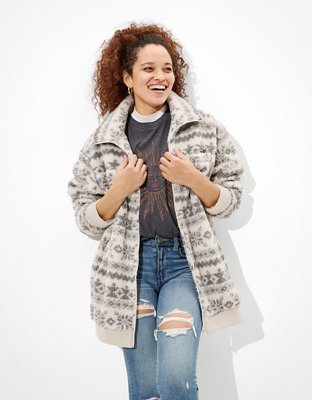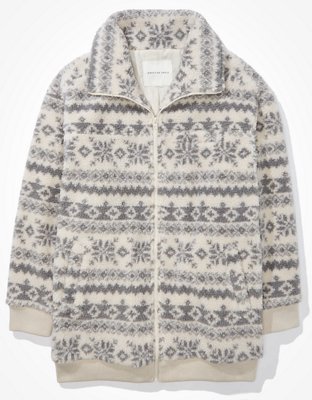 Link to product AE Sherpa Zip-Up Hoodie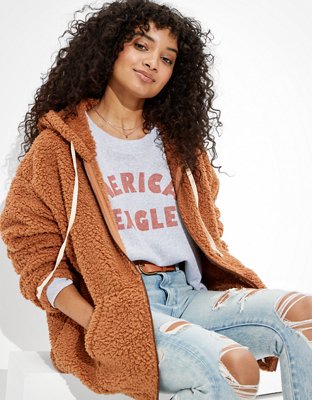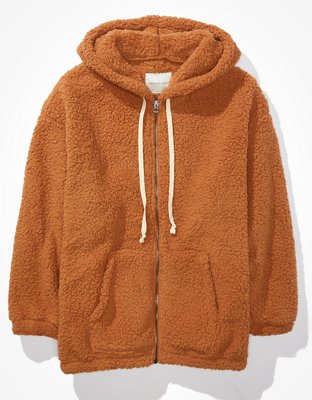 Women's Fleece & Sherpa Jackets
When it comes to outerwear, there's literally nothing better than throwing on your favorite fuzzy Sherpa jacket or super soft fleece jacket. Before you head out the door for all your cold-weather activities, make sure you're ready to handle the elements the way you want. With super soft fabrics – fleece and Sherpa – you can create your ideal cold-weather outfit at all times.
Layering is the way to go this season, so make all your plans with layers in mind. Wear your new fleece jacket over a soft hoodie in new colors and prints, or wear a Sherpa jacket over a sweater or cardigan in the best knitted fabrics and new styles like cropped, oversized, and more. Find a new fleece in bold colors of the season, and add accessories like winter hats and scarves to stay warm when temps drop. Sherpa jackets keep you cozy and comfy with soft, fuzzy fabric, and looks good with everything else you'll wear this season.
And there's nothing better to wear your jackets and shirts with than women's jeans in the best, must-have designs. Find all your favorite fits like Curvy jeans, Mom jeans, skinny jeans, cropped jeans, and much more in washes ranging from super light to dark indigo and black, and with all the best details like ripped knees and frayed hems. Jeans and jackets? A combo that was meant to be.
Shop women's coats & jackets in all kinds of styles to create the fall and winter looks you want. Women's denim jackets are the tried-and-true classic you know and love, and lightweight jackets are just right for warmer fall and spring days. When it comes time to hunker down for winter though, you can't go wrong with new puffer coats or parkas. When it comes to keeping you warm and cozy this winter – choose American Eagle coats & jackets for women.