Link to product AE Chenille Cropped Hooded Sweater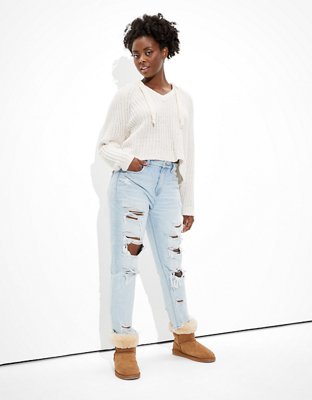 AE Chenille Cropped Hooded Sweater
Link to product AE Chenille Cropped V-Neck Sweater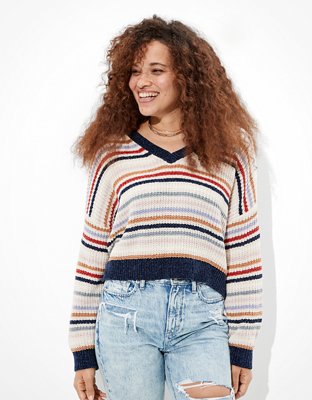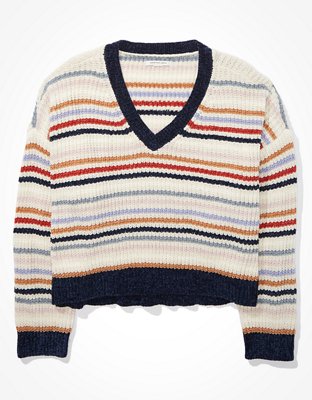 AE Chenille Cropped V-Neck Sweater
Link to product AE Chenille Cropped V-Neck Sweater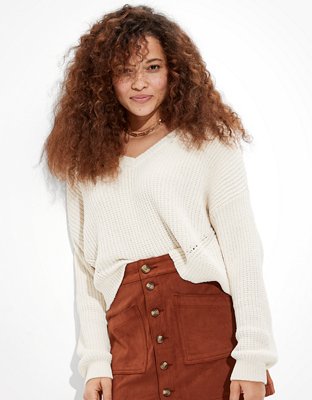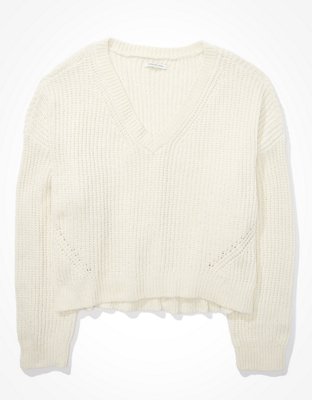 AE Chenille Cropped V-Neck Sweater
Link to product AE Chenille Cropped V-Neck Sweater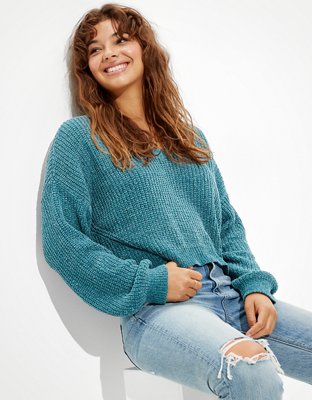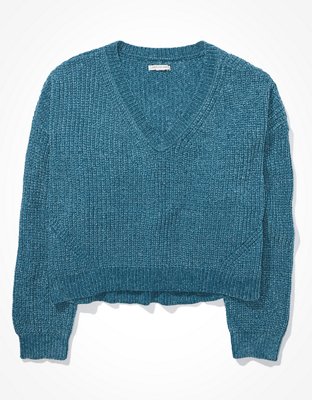 AE Chenille Cropped V-Neck Sweater
Link to product AE Chenille Cropped V-Neck Sweater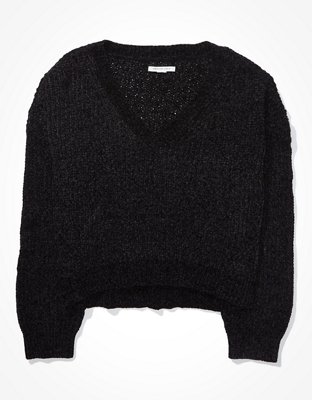 AE Chenille Cropped V-Neck Sweater
Link to product AE Cropped Color Block Crew Neck Sweater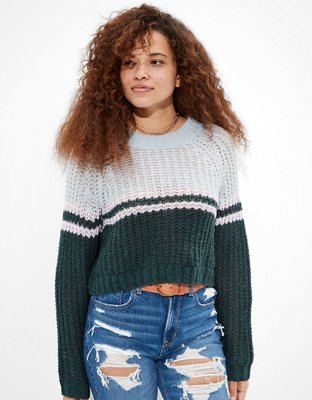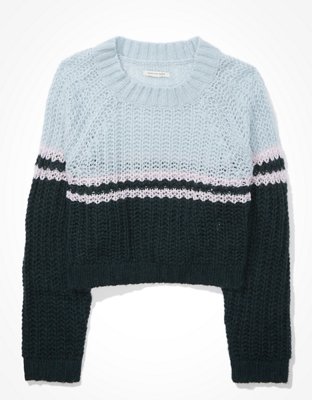 AE Cropped Color Block Crew Neck Sweater
Link to product AE Cropped Color Block Crew Neck Sweater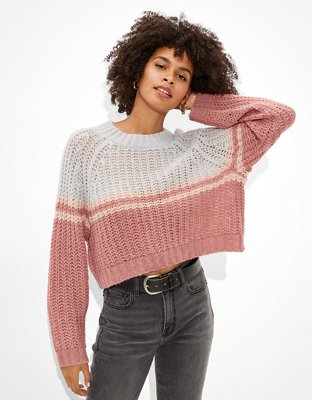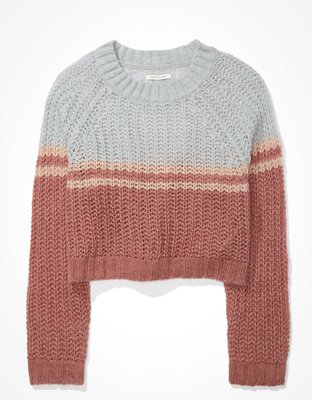 AE Cropped Color Block Crew Neck Sweater
Link to product AE Cropped Color Block Crew Neck Sweater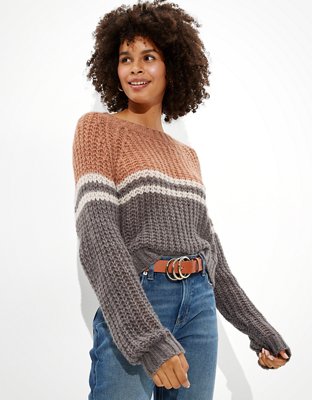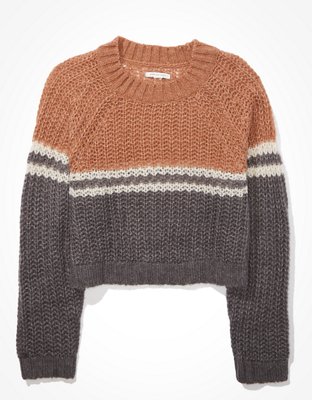 AE Cropped Color Block Crew Neck Sweater
Link to product AE Cropped Color Block Crew Neck Sweater
AE Cropped Color Block Crew Neck Sweater
Link to product AE Cropped Crew Neck Sweater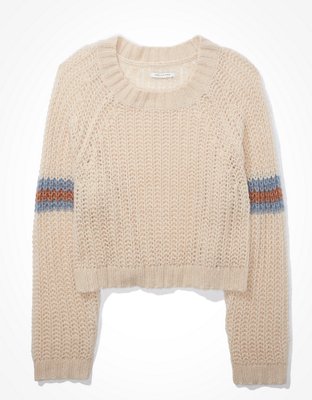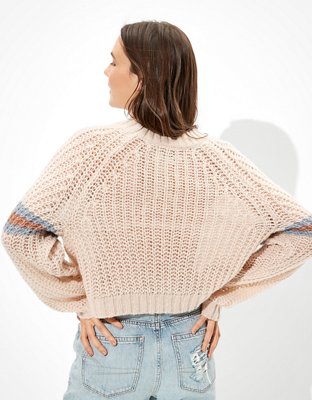 AE Cropped Crew Neck Sweater
Cropped Sweaters for Women
No matter where you wear them this season, cropped sweaters are there for you serving up serious style that looks good with everything you already have in your closet. Wear them with your favorite tried-and-true high-waisted skinny jeans, or go for something a little newer by pairing them with Curvy jeans or slim straight jeans. While cropped sweaters might be shorter in length, they come on strong with tons of style and edge you'll love when the leaves start to fall and temps drop.
Crop top sweaters look incredible with all kinds of bottoms – ranging from jeggings to skirts, overalls to joggers & sweatpants – but our favorite combo in the world has to be a cropped sweater with high-waisted jeans. Since they have a higher rise, they look good when worn with the shorter sweaters. Rock fits like the highest waist Mom jean, super high-waisted jegging, 90s boyfriend jeans, high-waisted skinny jeans, and high-waisted flare jeans. Essentially what we're saying is, there's always a great pair of high-waisted jeans waiting for you to wear with your new cropped sweater.
American Eagle women's sweaters & cardigans are all about soft. Like REALLY soft. So soft you won't want to take them off all season long. We choose only the coziest and comfiest fabrics like cotton and polyester blends, soft plush fabrics, chenille, fleece, and fuzzy Sherpa. Add other design details like crew necks, button up designs, mock necks, boxy fits, surplice designs, open fronts, and ribbed textures make your cropped sweaters stand out from the rest. Feel good in super soft fabrics and the best sweater deets only from American Eagle.
Choose from all kinds of sweaters, sweatshirts, and hoodies to find your next favorite of the season. Rock a brushed fleece hoodie on Friday nights at the big game, then switch to Sherpa pullovers and sweatshirts when temps drop even further. Layer your way through this season with fall and winter faves like flannel shirts, parkas, hoodies, sweatshirts, and sweaters all designed to make you feel good every time you wear them.