Details
Buy A Select Pair of AE® Jeans or Joggers And Get A Select Pair of AE Jeans or Joggers For 50% OFF
Offer valid beginning February 19, 2019 at 6:00 AM EST for a limited time only, at ae.com®. Offer valid for U.S. and Canada customers only. Buy a select pair of AE® jeans, joggers or pants and get a select pair of AE jeans, joggers or pants of equal or lesser value for 50% off. You must have two (2) qualifying AE jeans, joggers or select pants in the ae.com shopping bag to receive the discount. Offer is valid online at ae.com and in select US and Canada AEO stores. Offer not valid on clearance merchandise, Aerie® merchandise, Tailgate® merchandise, 3rd party merchandise, AE x Marvel, Aerie x Marvel, AEO APT, American Beagle or Gift Cards. Offer applies to merchandise after discount costs have been applied, prior to sales tax and shipping & handling costs. This discount is not redeemable for cash, nor is it applicable toward previously purchased merchandise. All prices and/or promotions at ae.com are reflected in USD.
© 2019 AEO Management Co. All Rights Reserved.
ALL AE JEANS & JOGGERS: BUY ONE GET ONE 50% OFF! Shop Women | Shop Men | Details
filter + sort
Clear
Fit
Fit




Please select a gender above to see available fits.
High-Waisted Jegging

Jegging

Jegging Overalls

Tomgirl Overalls
Size
Size




Please select a gender above to see available sizes.
XXS

XS

S

M

L

XL

XXL

00 X-Short

00 Short

00 Regular

00 Long

0 X-Short

0 Short

0 Regular

0 Long

0 X-Long

2 X-Short

2 Short

2 Regular

2 Long

2 X-Long

4 X-Short

4 Short

4 Regular

4 Long

4 X-Long

6 X-Short

6 Short

6 Regular

6 Long

6 X-Long

8 X-Short

8 Short

8 Regular

8 Long

8 X-Long

10 X-Short

10 Short

10 Regular

10 Long

10 X-Long

12 X-Short

12 Short

12 Regular

12 Long

12 X-Long

14 X-Short

14 Short

14 Regular

14 Long

14 X-Long

16 Short

16 Regular

16 Long

18 Short

18 Regular

18 Long

20 Short

20 Regular

20 Long
Wash
Wash




sidebar.please.select.gender.wash
Light Wash

Medium Wash

Dark Wash
Rise
Rise




Please select a gender above to see available rises.
Stretch
Stretch




Please select a gender above to see available stretches.
NE(X)T Level Stretch

Super Stretch

No Stretch
Price
Price




sidebar.please.select.gender.price
Sort By
Sort By




sidebar.please.select.gender.sort
Price: Low to High

Price: High to Low

Highest Rated

Online Only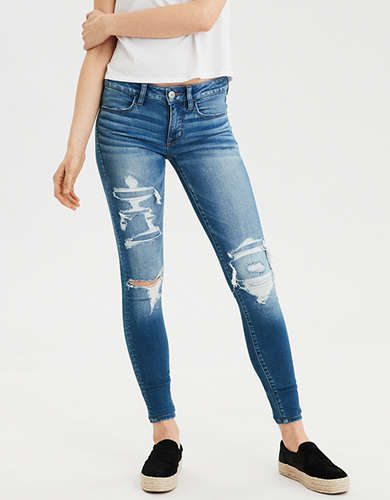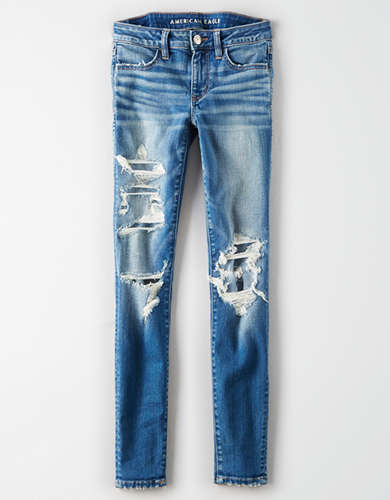 Buy One Get One 50% Off
removed!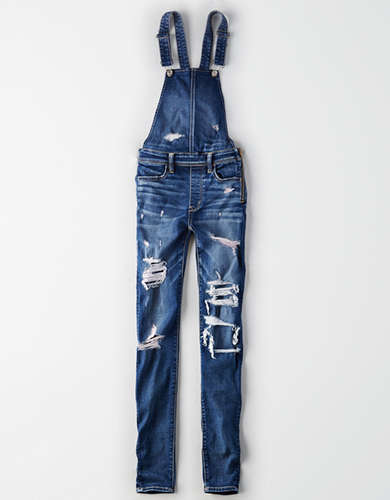 Buy One Get One 50% Off
removed!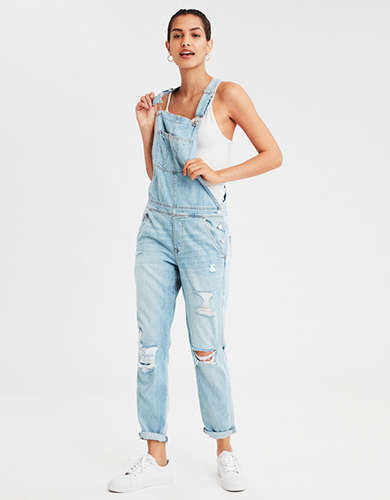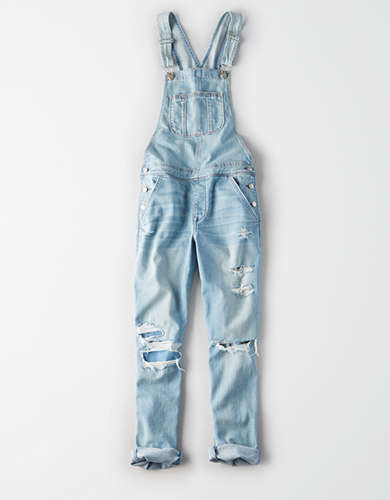 Buy One Get One 50% Off
removed!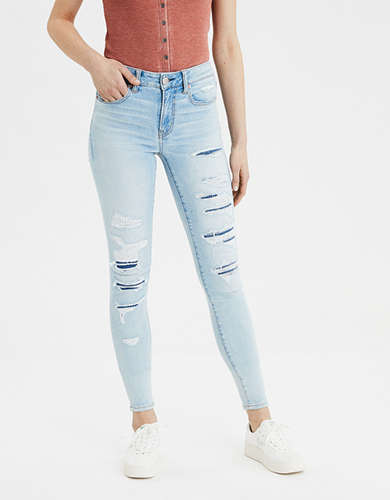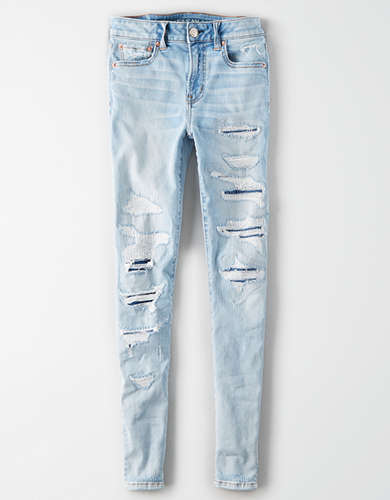 Buy One Get One 50% Off
removed!
No products found. We are sorry. Please select different filters.
Patched Jeans for Women
Prefer your jeans with a little extra attitude? We got you, girl. AEO has been making America's favorite jeans for over four decades and our collection ranges from classic non-stretch denim to on-trend destroyed styles, in a wide range of washes, from deep, saturated indigo to bleached, sun-faded pale blue.
Strategic fading and fraying. Chewed hems. Ripped-and-repaired jeans with patches and mended details – we've got it all, and the more you wear and tear you add to them, the better and more personalized they become. Add your own patches. Wear them like you mean it. Make them yours.
Find all of your favorite women's jean fits in the highest-quality, ripped and patched denim – from skinny jeans and jeggings to boyfriend fits, straight jeans to bootcut, cropped jeans to extra-long inseams, super high-waisted to super low rise. And we are SERIOUS about comfort, no matter where your preferences fall on the stretch spectrum. Our jeans are made with different levels of stretch and flexibility, from classic, non-stretch cotton denim to our latest Ne(x)t Level Stretch – our stretchiest, most comfortable denim EVER. Discover a whole new level of style and comfort.
Love the look of distressed and patched jeans but not quite sure how to wear them? For a casual weekend look, try them with a tucked-in t-shirt and sneakers or mules, or dress them up for night out with a sparkly crop top or some so-on-trend statement sleeves and lace-up booties or wedges. Layer on the jewelry and accessories or keep it classic and minimal. The options are literally endless.
You are unique – and your personal style is how you express that every day. Take what we make and make it YOURS.
Learn More

Find the looks you love & we'll hold them for you at your favorite AEO or Aerie Store, no payment needed. Here's how it works:
Reserve
Find an item and Reserve In Store to get started. Reserve up to 5 items per day then look for an email or text confirmation. As long as the store is open, we'll get back to you within an hour.
Try
Stop in and try on your reserved items. We'll hold them until the store closes the next day.
FAQs
In what stores can I use Reserve, Try & Buy?
Reserve, Try & Buy is now available in all US and Canadian AEO & Aerie stores.
How long will my reserved items be held in store?
Once we let you know your order is reserved, we'll hold the items at your favourite store until the end of the next business day.
How many items can I reserve?
You may hold a total of 5 items per day/per store. Note: We'll send you a separate message for each reserved item.
What price will I pay for the item I reserved?
You will pay the lowest in-store price for the item. Online only discount codes will not apply.
Where do I pick up my order?
Once we let you know your order is reserved, just walk into your selected store and tell an associate you reserved an item.
Is everything available online also available in stores?
Unfortunately not. Online exclusives, extended sizes and other select styles aren't available for in-store pickup.
How can I check the status of my order?
You've got a few options! Visit the Track order page at AE.com and enter the order number or check your email for all the updates.
Why don't I see Reserve, Try & Buy in the App?
Download the latest version of the AEO App.