Link to product Tailgate Men's Boston Celtics Old English Graphic Hoodie
Tailgate Men's Boston Celtics Old English Graphic Hoodie
Link to product Tailgate Men's Boston Celtics Tonal Graphic Hoodie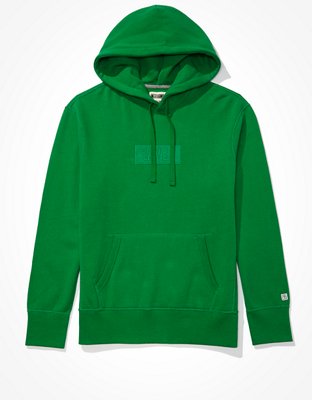 Tailgate Men's Boston Celtics Tonal Graphic Hoodie
Link to product Tailgate Men's Boston Celtics Crew Neck Fleece Sweatshirt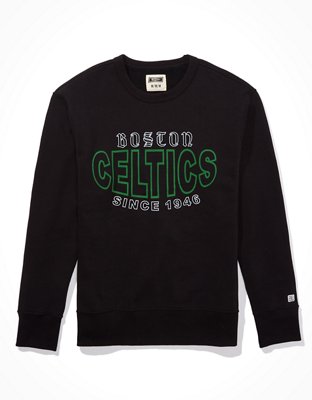 Tailgate Men's Boston Celtics Crew Neck Fleece Sweatshirt
Link to product Tailgate Men's Boston Celtics Long Sleeve T-Shirt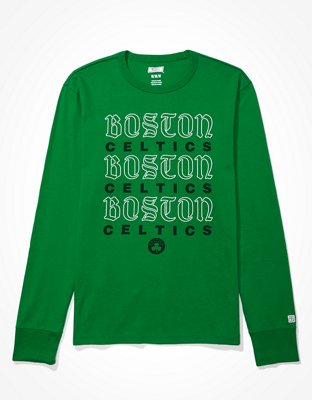 Tailgate Men's Boston Celtics Long Sleeve T-Shirt
Link to product Tailgate Men's Boston Celtics Active 24/7 Hoodie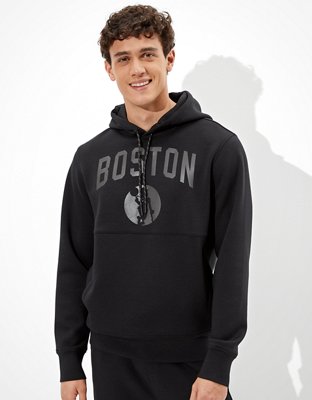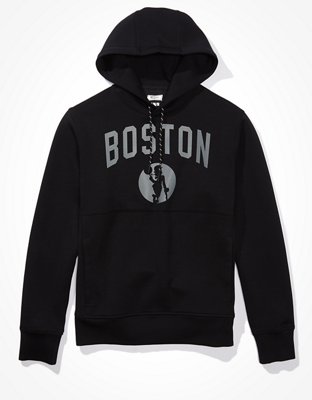 Tailgate Men's Boston Celtics Active 24/7 Hoodie
Link to product Tailgate Men's Boston Celtics Active 24/7 Jogger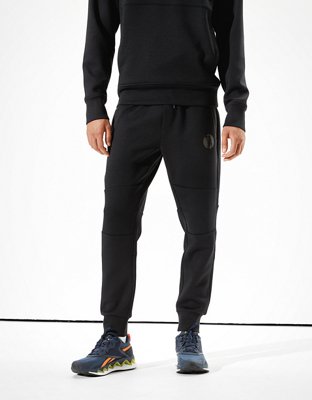 Tailgate Men's Boston Celtics Active 24/7 Jogger
Link to product Tailgate Men's Boston Celtics Rugby Fleece Sweatshirt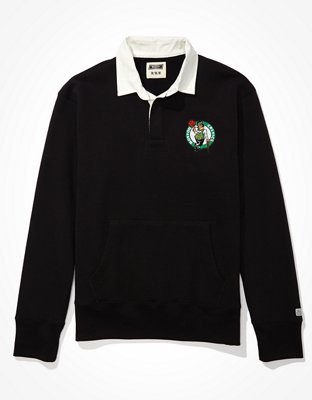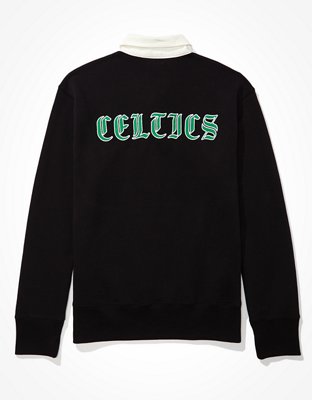 Tailgate Men's Boston Celtics Rugby Fleece Sweatshirt
Link to product Tailgate Men's Boston Celtics Dip-Dye T-Shirt
Tailgate Men's Boston Celtics Dip-Dye T-Shirt
Link to product Tailgate Men's Boston Celtics Crew Neck Sweatshirt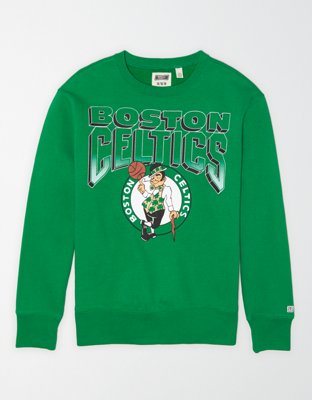 Tailgate Men's Boston Celtics Crew Neck Sweatshirt
Link to product Tailgate Men's Boston Celtics x Looney Tunes Long Sleeve T-Shirt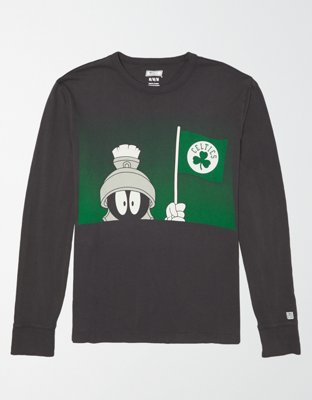 Tailgate Men's Boston Celtics x Looney Tunes Long Sleeve T-Shirt
Boston Celtics Shirts & Hoodies
LET'S GO CEL-TICS! Founded in 1946 as one of the leagues original eight teams with the nickname and mascot Lucky the Leprechaun (a nod to the historically large Irish population in Boston), The Celtics became a team rich in history and tradition. The franchise with the most championship wins in the NBA with 17 titles, 52 playoff appearances and relentless support from their crazy fans, the Boston Celtics are one of the most storied and successful teams ever! Throw on your green and gold Boston Celtics gear and represent the luckiest team in the league. On chilly Beantown nights, pull over super soft Boston Celtics hoodies that keep you warm and spirited all season long. And forget searching for the perfect gameday look – pair Boston Celtics clothing with your favorite pair of AE jeans and you're set with the comfiest and most classic outfit.
The Celtics have had major players to thank throughout the years. Larry Bird debuted in the 1979-80 season, Kevin Garnett, Paul Pierce and Ray Allen made up the more recent "Big Three" era, and Rajon Ronda and Doc Rivers have all had a hand in the success of The Celtics. Add 11 championship wins in 13 years to a fanbase that fully appreciates the gravity of the past and you've got a force to be reckoned with. Fans of the Green, look to Tailgate for all of your Boston Celtics clothing and accessories. Comfortable apparel you can wear wherever, whenever. You could be in the crowd at TD Garden or in front of the TV and your Boston Celtics gear would still stand out among the rest.
From every basket shot to every free-throw missed, you've been there with your favorite team. Boston Celtics apparel and accessories take that team pride into tangible form so you can wear it loud and proud for all to see. For all the rivalry games against the Lakers, championships, playoffs, wins and losses, you've been there through thick and thin with the Celtics. And with Tailgate's men's and women's Boston Celtics gear, you can prove it on the daily. Not only do our Boston Celtics apparel and Boston Celtics hoodies show off your spirit, they're also comfortable enough for all-day wear, too. Whether you're in TD Garden, at home or watching the game with friends and family, you're wearing Boston Celtics clothing sweet enough to bring Beantown another win!
Soft materials, classic fits and tagless comfort create an optimum fit every time. With Boston Celtics apparel sporting the iconic team logo, insignia, and old-school mascots, you can pay homage to everything that makes this team what it is. Retro-inspired graphics and icons give a throwback feel worthy of the big game or the off-season. Boston Celtics women's shirts and Celtics shirts update your team routine with a fresh take on an old favorite. Support the Celtics from the first game of the season to the last with Tailgate's Boston Celtics apparel, hoodies and accessories. And find something for everyone in your lineup with Tailgate's full line of NBA gear and fan apparel. Whether you're cheering from the sidelines, in the sea of fans or watching from home, we've got you covered with Tailgate apparel and accessories. Your fandom starts with pride and lives on in Boston Celtics apparel and gear.